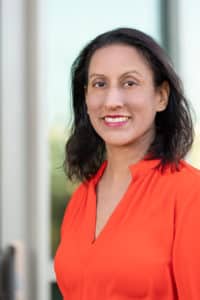 Dr. Mathuria completed her fellowship in adult and pediatric Allergy and Clinical Immunology at the Johns Hopkins University School of Medicine, where she earned the Allergy/Immunology Clinical Fellowship Award given by the American Academy of Allergy, Asthma and Immunology.  She completed her residency at Georgetown University Medical Center, internship at Eastern Virginia Medical School, and medical training through the combined BS/MD program at the Medical College of Virginia.  Dr. Mathuria has published several basic science articles and performed research at various institutions including Johns Hopkins University, the National Institutes of Health, and the Yale School of Medicine.
She has been practicing in Northern Virginia for the past 10 years and is part-time faculty at Johns Hopkins University. She sees all pediatric and adult allergy and immunology patients, including those with chronic rhinosinusitis, drug and insect allergy, urticaria, eczema, immunodeficiency, and asthma. Her special interests include food allergy and eosinophilic esophagitis. Dr. Mathuria was born in Washington DC, lives in Fairfax with her husband and twin boys, and enjoys dancing and swimming.
Education and Training:
Allergy and Clinical Immunology Fellowship – Johns Hopkins University School of Medicine, 2009
Internal Medicine Residency – Georgetown University School of Medicine, 2007
Internal Medicine Internship – Eastern Virginia Medical School, 2005
Medical School – Medical College of Virginia, 2004
Undergraduate – Combined BS / MD Honors Program, Virginia Commonwealth University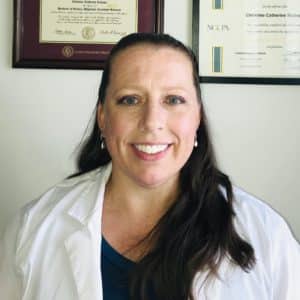 Christine "Chrissey" Stabley, PA-C graduated Cum Laude from the Physician Assistant program at Saint Francis University in Loretto, PA in 1998.  Prior to moving to Northern Virgina a few years ago, she lived in Tallahassee, Florida.  Chrissey has over 20 years of experience in the field of allergy and immunology, and has served as a sub investigator for 144 clinical studies.  Chrissey loves the outdoors, and enjoys gardening, cooking, sewing, building things along with any other creative outlets she can find.