We are now offering tele-medicine appointments as an option, in addition to appointments in the office.  We can also help answer questions about the immune system and the COVID vaccine.
Congratulations to Dr. Mathuria for being chosen by her peers as a Washingtonian 2020 Top Doctor!
Click here to see the online directory.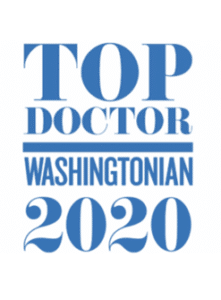 Allergy, Asthma, and Sinus of NOVA is a full service allergy care provider with a focus on providing relief to adult and pediatric patients for their allergy, asthma conditions, hay fever, eczema, sinusitis, immunologic diseases, allergy shots, rhinitis, hives, and more.
We are located in Stone Ridge, near South Riding and across from StoneSprings Hospital Center. We accept Blue Cross Blue Shield, Aetna, UnitedHealthcare, and Cigna.
---
Food Allergy Presentation
Dr. Mathuria talks about how to keep your kids safe with food allergies. Presented by Inova Fairfax Hospital for Children.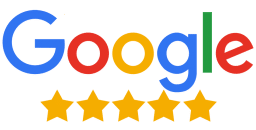 Easy to schedule an appointment and super friendly staff!

The physicians assistant and staff were all very warm and welcoming. The provider was very thorough and answered all of my questions, explained the testing procedures and results with patience and understanding. After nearly 2 hours in the office getting testing completed I feel confident that the provider did all she could to evaluate and properly treat my complaints.

Quick, efficient & safe! Helped me understand the tests administered as well as gave me options for my sinus pain. Super friendly and great customer service.

The staff was extremely nice and Dr. Mathuria was very professional yet sympathetic and a great listener. She spent at least 40 minutes with me without once looking at her watch or seeming impatient. She looked me in the eye the whole time and discussed my issues with me at length. Really impressed. Would recommend her to anyone.!

Got my first allergy test every at this location. Loved the facilities, they were nice and clean and peaceful. The nurses and techs were great, front desk was friendly. My time with Dr. Mathuria was incredible informative. She is really a great resource of information. she is patient and answered any and all questions I had. I wasn't rushed out of there, she exhausted all answers and solutions to my issues and I left with a sense of relief and empowerment knowing I had a plan to treat my specific allergy symptoms.

Everybody is so nice in this office. Pam did everything she could to squeeze me in before I head out for school. Very friendly staff. I had a great experience overall.

I initially brought my daughter here for a lot of breathing issues. It's been a long time since going to an efficient office. Everything was timely. I didn't feel rushed. The doctor took her time and explained some things no other doctor told us before. I felt informed and educated. I decided to go for myself when I had some breathing issues, and she took care of me just as well. She gave me a great referral. She's also very personable, and her staff is as well. It doesn't hurt that her location is perfect.

Dr. Mathuria took the time to really listen and understand my health situation and concerns. The breadth and depth of her experience and knowledge are greatly appreciated, as is her bedside manner. Dr. Mathuria helped me to cut through the confusion and complications of multiple issues (real allergies, chronic hives, and sensitive skin) to determine a reasonable and positive treatment plan. This is exactly what I needed, and a far cry from my previous allergist who seemed to follow a script (test, give cursory feedback on results, push allergy shots). Also, Dr. Mathuria is extremely particular about accurately interpreting test results—I was happily surprised to find out that I'm not allergic to many things that I was originally diagnosed as being allergic to. I wish I had gone to her three years ago when my allergy issues started. It would have saved me a lot of confusion and headache.

I took my 8 year old son to Dr. Mathuria for testing, and this was our first visit. Despite allowing myself over an hour to get to the appointment from DC and having to deal with two accidents on 66, we were running 15 minutes late but was still allowed to keep the appointment. Of course, my impression went to another level. The front desk staff was very patient and didn't make me feel worse than I was already feeling. The PA was kind and patient, too. What a great office environment! When Dr. Mathuria came in, she was very thorough and made us feel important. She even took the time to recommend solutions for my son's eczema. We had a great experience and will definitely use her for all our allergy needs.

Dr. gave me a lot of time, didnt feel rushed. She was very compassionate. Great visit.

I have pretty severe early spring tree allergies. Last year, after 7 months of shots, I had my best spring in over 20 years. If "life changing" sounds dramatic I truly don't know how else to describe my experience. Dr Mathuria is extremely nice. I've referred several friends to her office.

I have never felt so listened to by a doctor as I do here. Everything is explained and I feel like we work as a team to deal with asthma and allergies that I've suffered with forever

Thinking my sinus problems were caused by allergies, I sought medical help from Dr. Mathuria. She ordered lab work, and then advised me that my problems were not related to allergies. She referred me to an ENT physician.The doctor seemed extremely thorough in her analysis of my problems, and spent the better part of an hour discussing my medical situation. She answered all questions, and was thorough in her responses. I was very impressed with her professionalism, and would gladly refer others to her for allergy symptoms or known problems. The staff was polite and very helpful. Dick W. Haymarket VA

Both my daughter and I visited this practice for allergy and asthma. I've seen both Physician's Assistant and Dr. Mathuria. They both were very friendly and cared about our symptoms. They explained problems and treatments very well to me. It's always good to know why certain symptoms are happening and how to avoid and treat them. Some doctors just give prescription without explaining things well to patient. I now have better knowledge about my child's and my health issues and how to treat them. The staffs were very friendly as well. There were enough toys in office for my little one too.

Great office! Truly friendly staff and awesome doctor. Dr. Mathuria has been great with my husband and our toddler.

Perfect experience. I brought my 10 year old in for re-testing as he had not been tested since he was 2 years old and this office is the cream of the crop. The staff is courteous and prompt. The doctor is amazing and takes time to sit with you and talk about everything. I didn't feel rushed, I didn't feel over looked, all of my question in regards to my child were answered.

They were absolutely amazing AND thorough! I haven't always had the greatest experiences with allergy specialist, but everyone was welcoming and the doctor really took her time explaining everything to me. In the end, it all made so much sense!

Took my 4 year old here. Everyone was so friendly and wonderful. Dr was very good, great with children. While waiting for our test results they allowed us to run the loop. It was a wonderful distraction for my restless toddlers! After receiving a surprising diagnosis they laid out a treatment plan and went through it step by step. My family and I feel so grateful to know and be able to manage my child's allergies.

Rebecca Whitaker

10/01/2019

This was my second allergist experience and I am SO HAPPY I came here! Dr. Mathuria sat down for an hour and we talked about my concerns, she validated some of my thoughts and I truly felt empowered as a parent of a child with allergies. We have a good plan forward and I absolutely appreciated her care and concern. It was a night and day difference from our previous allergist experience! Her calm and compassionate aura made me feel like another person and not just a mom of a patient. I wish I could give this practice a 10 star rating!

Great office. Staff is amazing. Dr. was Awsome. Thanks to everyone today. I will return if needed for anything else. Thanks again.

The most wonderful experience. I have been having trouble with indigestion and feeling like I can't catch my breath. The staff was the best I've ever had, so sweet and can't stress this enough and the doctor was absolutely wonderful and very, very caring. I actually had fun at my allergy testing and asthma testing and I can't wait to go back for my follow up. 😊

Dr. Mathuria and her staff are great. They take the time to listen to you and to investigate all of your concerns that may be causing allergy problems. Very friendly, attentive office and they don't make you wait a long time when you have an appointment.

We love this doctor and her team!

I was referred to this Practice by another one of my doctor's for allergy issues. An awesome referral, as everyone has been very courteous, helpful, and extremely knowledgeable/professional. They cared deeply for my well-being and ran all applicable tests to identify my allergic symptoms. Being well versed in allergic reactions, they assured me of all related possibilities now, and in the future. They coordinated with my Doctor's, and provided me with complete documentation for my files, and to share with the Veteran's Administration (VA).

One of the few doctors these days that truly takes the time to listen to every detail, ensures quick/effective communication and thinks outside of the box. She truly seems to care about the well-being of her patients. Doctor always calls back herself and follows up in a timely manner. Staff was very accommodating and helpful as well. I wish all doctors/staff were like this. Would highly recommend this practice to everyone.

Fantastic experience for my son. Looking forward to my own appointment!

I couldn't have asked for a better experience. I live in Leesburg and was a little hesitant to start seeing a new allergist 30 minutes away. I knew I was going to need allergy shots, so the commute was going to be a bit inconvenient. I am glad I made the decision to travel the distance because Dr. Mathuria is extraordinary! I have never had a doctor be so approachable and knowledgeable at the same time. I'm a registered nurse so I've worked with plenty of sub par docs. She actually smiled and introduced herself on the elevator ride up to the office! I was blown away by her genuine interest in me and my health! She took a lot of time answering my questions and took a look at the whole picture of health issues surrounding my allergies. I learned so much and together we came up with a plan to get me better. The nurses were awesome, patient and professional. Would highly recommend her practice to friends and family!

Great experience - doctor and staff are all very helpful and provided good information along with allergy testing. Will bring my son here also!

This is a good place and the people are friendly. The bad part is that if you go get allergy shots you must have a very open schedule. I'm off Saturdays but they only do shots on one or two Saturdays a month. Also they close frequently.

Dr. Mathuria is a very polite and knowledgeable doctor. She is very caring and will answer all your questions thourougly. Her office is a 30 minute drive for me but definitely worth it because the Dr. and her staff are fantastic.

Christopher Lizama-Aviles

1/19/2019

Amazing Doctors and team members!

Dr. Mathuria is absolutely amazing. She is an expert allergist with superb people skills and bedside manner. I took in my 2.5 year old who has moderate to severe excema for allergy testing. I was rather nervous of how she would test for allergies, but she used a very non-invasive skin test (no scratching!) and then sent us to a lab for follow-up bloodwork as his skin test suggested food allergies. She explained all of his results incredibly thoroughly and, seeing I was a bit overwhelmed, encouraged and reassured me that they would support me in every way possible. She answered all of my questions, and not in that way even good doctors have when they are "happy to answer your questions" but you can tell it would make their day easier if you just didn't have any questions....no, she REALLY answered my questions and made me feel like my son was the only patient she was treating that day. The follow-up visit was the same -- she was thorough, encouraging, and focused 100% on me and my son. I feel like Dr. Mathuria wants to be more than just your doctor; she wants to be your PARTNER in treating and managing your allergies to give you the freedom to enjoy life. I really cannot recommend her enough. Her staff is also fantastic. The nurse was soooo great with my son; she made him feel very comfortable and was incredibly patient with his squirming and wiggling. The front desk was also awesome -- there was actually a glitch with my initial appointment, but instead of telling me to reschedule and come back some other day (like 99.9% of doctor's offices), she apologized profusely, called the doctor and fit me right in. All doctors should take note from Dr. Mathuria -- she is getting it 110% right.

Great experience with Dr. Mathuria and her staff! They're hard-working, caring and focused on providing quality service! Would recommend this practice!

Christie Prescott

1/19/2018

Dr. Mathuria very patiently listened to my concerns and was very thorough in her approach. It is very hard these days for the doctor to spend the proper time with you. I would highly recommend her.

Wonderful experience with Dr. Mathuria and her staff. They were all extremely helpful and made my experience very positive. Would definitely recommend this practice to my friends and family!

Outstanding service for my son. Thank you to both the knowledgeable doctor and helpful/friendly staff.

Dr. Mathuria is an excellent asthma, allergy and sinus Dr. Both my children have been seen and treated by her, and I highly recommend her.

- staff were very friendly and welcoming. Dr. Adhuna Mathuria throughly explained my allergies and walked me through the options I had to better it. I highly recommend!

Staff is very friendly. Doctor is very sweet, informative and seems genuinely interested and concerned with symptoms and quality of life. I left with a plan of action. I will be bringing all of my family and children to her practice from now on.

I was tested for environmental and food allergies. The staff of Dr. Marthuria were professional and friendly. The doctor and staff answered all my questions and concerns. I would highly recommend my family and friends to this office for any allergy or sinus needs.

Dr. Mathuria and her team were terrific. They were on time, friendly, caring knowledgeable and detailed in their assessment of my boys conditions. Everything you are looking for in a doctors office.

Yes, I would highly recommend Dr. Mathuria. She is competent and knowledgable with well backed staff. I am happy that we have a good allergist in our neighbourhood.

I highly recommend Dr. Mathuria. She is competent, knowledgeable and personable. More importantly, she genuinely cares about her patients. I am thankful that we have such a wonderful allergist in our neighborhood.

Dr. Mathuria is top notch when it comes to listening and diagnosing the patient. I encountered a small issue at her office and she personally handled it and followed up with me to ensure my appointment was as smooth as possible. GREAT customer service and I will be recommending this practice to my family and friends.

Kellie Hounshell

1/19/2018

I've already told 2 friends about Dr. Mathuria. My spring allergies are a real struggle, but my allergy test yesterday by Dr. Mathuria was thorough yet easy, everything was explained clearly to me, and she gave me SO much time answering all my questions. I highly recommend Dr. Mathuria and Allergy, Asthma, and Sinus of NOVA.

Have had a wonderful experience at this practice. The doctor is kind and patient with my kids.

The staff and physician are extremely helpful. They went out of their way to accommodate me in my appointment. They got the job done very quickly and effectively. I will highly recommend Dr. Mathuria and her wonderful staff for anyone who needs allergy testing

Dr. Mathuria is not only extremely knowledgeable, but also very patient. She took time out of her busy schedule to explain to me not only what medicines to take, but also why some work while other's don't. She explained the root cause and the right treatments for both the short term and long term. Her staff is also extremely professional. Alicia had me scheduled very quickly and when a certain medication, Xolair was delayed, they were great about letting me know. For anyone suffering from chronic allergies, especially chronic hives (uticaria) there is NO ONE better than Dr. Mathuria and her staff.

I really appreciate Dr. Mathuria's professional approach she took with me. She was meticulous with making my serum that is best for my needs. I love the staff, they are very friendly and accommodating with my schedule. I highly recommend her.

Great office! The staff is friendly and professional! Dr. Mathuria and the staff do whatever they can to accommodate your needs and answer all your questions. If I ever have a question or concern they are very prompt with returning my emails or calls. The hours are very flexible which works great for anyone. I love the walk-in allergy shot concept where they see the patients to give allergy shots in the order they came, so I never have to worry about running late to an appointment. My previous allergist office had very inflexible hours 8-12 and 1-4 only on Tuesdays or Fridays. It was very difficult to leave work in the middle of the day and they were closed during my lunch break. At Dr. Mathuria's office I can come in after work or even Saturdays if necessary! They made it easy for me to transition from my old office to here and get me back on track with my allergy shots.

Dr. Mathuria and her staff are wonderful. A very painless and easy process having myself and my son tested! I highly recommend making an appointment if you or anyone in your family has allergies or asthma!

I highly recommend Dr. Mathuria! I came in for allergy testing after questioning whether I had somehow recently developed a nut allergy or if it was just in my head. Dr. Mathuria was patient and thorough in answering my numerous questions and I never felt rushed like with other doctors. Plus I was able have the testing done in the same visit. The staff was excellent as well, very efficient. If you have a concern, don't wait, just go and see Dr. Mathuria!

I was welcomed into Dr Mathuria's office by receptionist, Alicia, who is very professional, polite and friendly. Stephanie, the nurse was also very friendly, professional and polite and introduced me to Dr. Mathuria. Dr. Mathuria has a very warm demeaner. She listened to my symptoms and directed Stephanie on what to do. She then determined my problem with Stephanie's findings and made recommendations that were very easy to follow. I left there a happy camper. I definitely recommend Dr. Mathuria.

Love Dr. Mathuria and all the staff here! Everyone is very friendly and incredibly helpful. I've seen many ENTs and doctors for my autoimmune condition and allergies, but none have really been able to help me. Dr. Mathuria has been so great in trying out different treatments and I finally feel like I'm on my way to better health.

I would highly recommend the office! Great staff and Dr. M. Takes her time and listens!

They really take the time to make sure their patients are getting the best care and relief quickly! I've been so impressed so far!

Catherine Casares

1/19/2017

Dr. Mathuria is a competent allergist. She took time to listen to, understand, and answer my concerns. I commend her professionalism and pleasant nature, and would be glad to recommend her strongly.

Dr. Krishan Chhabra

1/19/2017